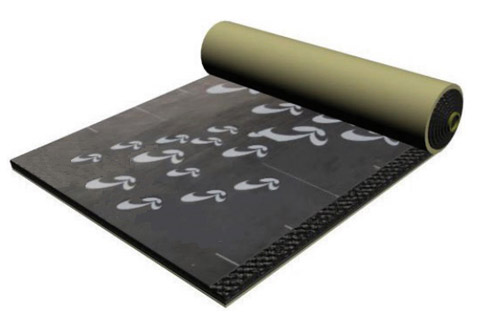 Outline
It is a waterproof material made of roll-type waterproof material that combines the specially combined NaB Seal with polypropylene fabric, and it is a waterproof sheet that simultaneously secures NaB Seal's waterproof performance and ease of construction.
Use
Seats used for all structures, such as civil structures, architectural structures, rooftop floors, etc.
Civil engineering structures (subway tunnels, underground roadway BOX structures, underground joint ventilation, sewage treatment facilities, etc.)
Building (waterproofing, etc. of exterior walls of underground parking lots, rooftops, underground structures)
Characteristics
1. All weather construction is possible due to excellent adhesion performance under wet conditions.
2. The weight of the sheet is light and curved, making it easier to construct and easier to joint and reinforce the detailed areas and reinforcement treatment.
3. The injection method of the same material provides excellent maintenance after construction, so water leakage can be blocked at a low cost in the event of a subsequent leak.
4. By securing adhesive performance with reduced internal stress, it can adapt to the behavior of the structure and respond to the breaking of the waterproof layer due to ground subsidence and structure twist in the underground structure.
5. In the event of damage or excitement, waterproofing performance is self-healed in response to inflow water to prevent leakage, and continuous maintenance is possible after construction.